Friday, April 11, 2008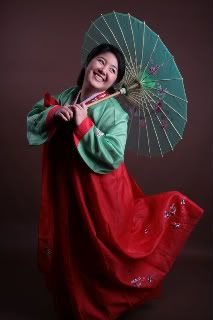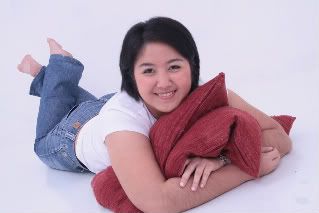 A couple of weeks ago I received a call from "Naughty by Nature"for a free photoshoot. I got excited coz I heard so many good reviews about the studio but was also having second thoughts if I have time to do it.
The Offer:

A free make over and they will take about 50 shots of you in 2 different setting. 1is wearing casual clothes and the other is either a formal or in "custome". After the photoshooot you get to choose 2 of your favorite and they will burn it in a cd and give it to you free.
The Catch:

After you have chosen your 2 favorite pictures, they will sell you a package worth S3K++.
The package was really good and sounds very worth it for its price. I was really interested and very tempted to take it. Unfortunately they only offer it on the spot and I cannot decide if I really want to spend $3K++ on photos!!! With the installment package that they offer, the price was reasonable but still...$3K++ on photos? hahaha...
All in all the experience was good (except for the hard selling part).
Posted by

CJ
at 1:25 PM
6 comments:

Saturday, April 05, 2008
This past past couple of months has been a tough one. I had to attend to too many "bullys" and there's just no pleasing them. Everyday I would pray for this project to be finished already because I just want to move on. I was so stressed with all the pressure from my boss, people who "feel" that they are my boss and with my personal "struggles" of the month but God is so good that he didn't let things to just finish because I prayed it would and that I'm not comfortable and having a hard time.
He even let this project to be behind time for me to remember that...
He will never leave me nor forsake me

I can do all things, through Christ who strengthens me

God is so BIG and my problems are so small to him

Nothing is impossible with God

Let Go and Let God
and to learn that...
My boss can irritating and unreasonable sometimes but he cares and can be very understanding also.

God sends champions to defend you from the bully's of the world in the form of "lola" hehehe
and gain...
New friends

More knowledge in project management
I still pray for this project to end now but I'm not so stressed anymore and can now appreciate the rainbow after the rain.
Posted by

CJ
at 8:11 AM
3 comments: